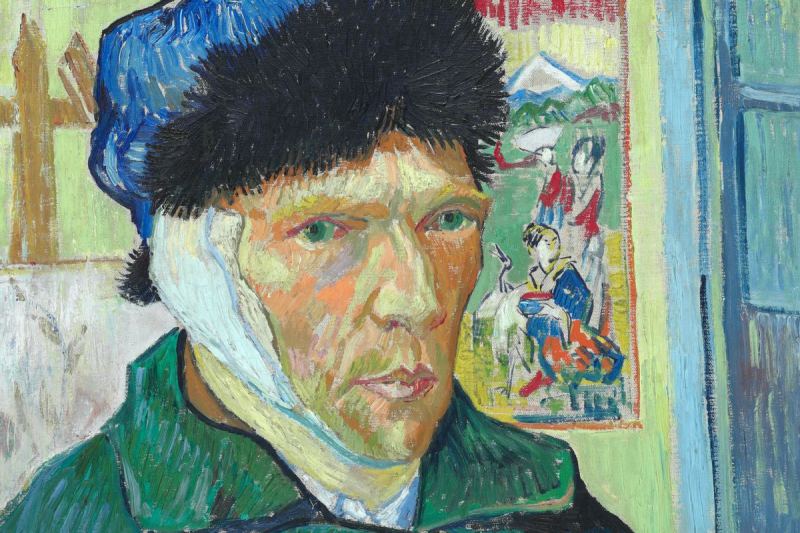 Vincent van Gogh was not a man known for his good mental health, not in his lifetime or now.  In fact, outside of his art, he is a man known for cutting off his own ear and delivering a piece of his ear to a girlfriend.  While this is true in essence, much of the story is exaggerated for drama or by simple misunderstanding.  A short answer to why Van Gogh cut off his ear, which in truth was only the lobe of his left ear and not its entirety, is that his mental state reached its breaking point after several weeks of poor health, little sleep, emotional duress, and a frenetic work pace.  The entire story is a longer answer.  
It all starts with Van Gogh leaving Paris and going to Arles in the hopes that it would recuperate his spirits and health.  He also went with the dream of establishing an artist cooperative, to make a place where artistic thought could be shared, debated, and developed into its own school, a "studio of the south."  As a man who wanted to be accepted, to belong somewhere, it was a dream that he desperately nursed to fruition.  Paul Gauguin was his first step toward achieving that dream.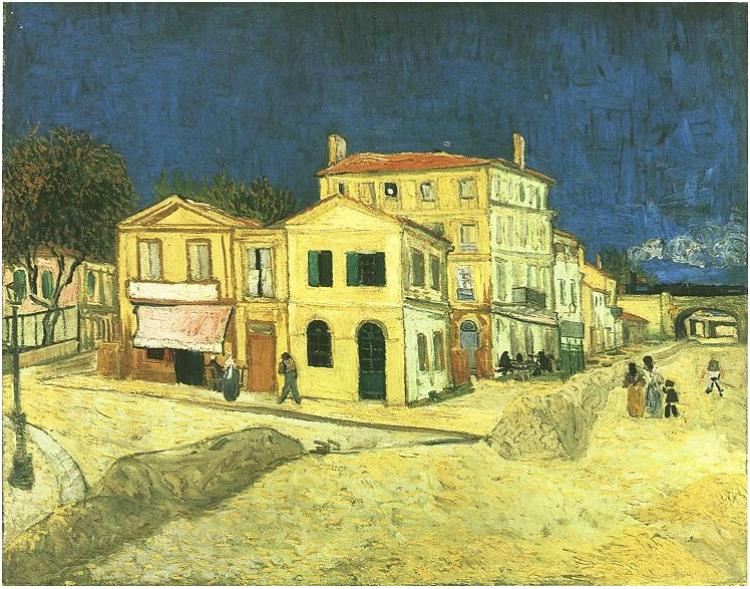 Vincent's House in Arles (The Yellow House)
Vincent van Gogh arrived in Arles in February of 1888, where he started on his dream of creating the studio of the south by renting a home that he promptly dubbed the "Yellow House."  Once established in his new home, he began painting frantically to make it as comfortable and as homey as possible.  He wanted it to be a perfect base from which to build the Southern school of art of which he dreamed.
The two men had met in Paris.  Van Gogh was left with a high opinion of his fellow artist.  Gauguin did not share Van Gogh's enthusiasm for the friendship.  By all accounts, he liked Vincent well enough but not enough to live with the man or found an artistic cooperative with him.  He would have preferred it to be himself as the focal point or the cooperative and for it to be based out of the tropics.  Gauguin had a high opinion of himself, seeing his style of art to be the "right" way and, with that mindset, Vincent to be a passable artist at best.  He didn't like how Vincent worked from spontaneity, painting what he saw in front of him.  Gauguin preferred to paint from memory, to control how his composition would turn out rather than allow the heat of the moment to influence it.  Furthermore, Gauguin's ideal place for an artistic cooperative was more along the lines of Martinique, where he spent his later years.  So how  did Paul Gauguin end up in Arles with Vincent van Gogh?  The answer is money.