Self-taught artist, Okke Weerstand, has a passion for sculpting. In each piece he tries to 'catch' the emotion, feeling and movement of the subject. One of the artists who has inspired Weerstand is Vincent van Gogh, so when he received the request to work with his uncle, Geert Weerstand, on a joint project for a new building for the Vincent van Gogh College in Assen, The Netherlands, he was happy to oblige.
The art assignment for the Van Gogh College was a considerable undertaking which consisted of a mosaic, a Van Gogh table, sculptures and an art project with 50 students from the college.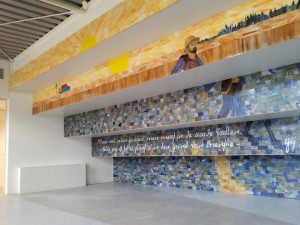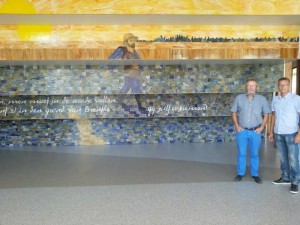 The glass mosaic, measuring 10 meters long x 3 meters high, is after Van Gogh's The Sower. Weerstand created 3 bronze sculptures for the College. They include representations of The Sower after a drawing by Van Gogh, The Reaper after a Van Gogh painting and The Digger after the drawing by Van Gogh.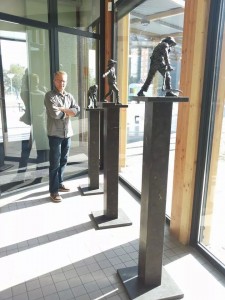 The following images show the students' art project in progress. When the pieces are completed they will be displayed in the college.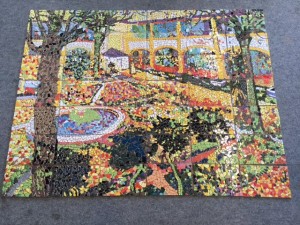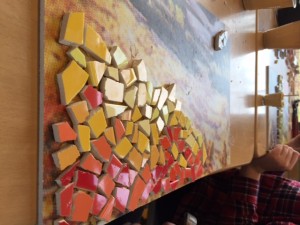 For more on the art assignment, visit here.