Welcome to the Van Gogh Gallery blog.  On this blog, we can explore more in-depth questions about Van Gogh – answering questions you have like "How did Van Gogh die?" and "Why did Van Gogh cut off his own ear?" We can also take a closer look at some lesser-known works like the Langlois Bridge series, post about Van Gogh news, and about the community.
The Van Gogh Gallery Blog is not only a collection of Van Gogh news that we have compiled, but also a community for Vincent van Gogh enthusiasts to share their knowledge, provide opinions on the most recent news, and contribute to the discussion.
Here is a little information about the people working on the Van Gogh Blog: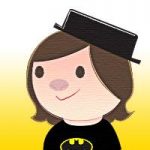 Amanda is the art history fanatic who does most of the in-depth research for the blog. All of the historical analysis wouldn't be possible without her. When you guys ask a question on Facebook or in the comments and want to know more about Van Gogh, she looks into it and comes up with answer! You will often see her come up in the author bio box.
Shinobi is an artist, mostly a painter, who is also skilled in web design. A true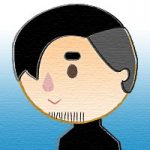 Renaissance man, Shinobi is responsible for not only the design of the blog and the main Van Gogh Gallery website, he provides all the Spanish translations. He also drew himself with a creepy beard for some reason and we refused to let him change out the picture. The lesson is: don't draw yourself with a creepy beard or your friends will post it on the internet.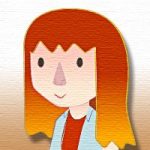 Katherine owns the site and is responsible for posting the creepy beard picture. She is also responsible for the site maintenance, keeping us hot on social, and doing that sweet, sweet SEO so you can find us on Google.
Feel free to browse and contribute to the discussion on our Van Gogh blog and don't forget to check out all the resources available at the Van Gogh Gallery web site.